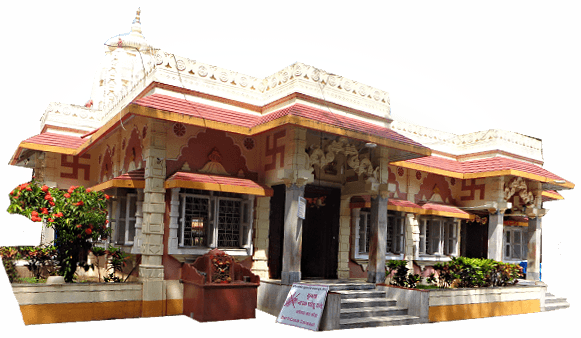 The Township of Kelwa is situated on the Western Railway, nearly75 Kilometers from Mumbai Central Railway Station, about 12 Kilometers from Palghar and Saphale Railway Stations and about 6 Kilometers away from Kelwa Road Railway Station the word 'Kelwa' is a corruption of the Sanskrit word 'Kardalivaha' this means that the township of Kelwa has an important place to the Mythology and History. This land has been rendered holy lay the foot-prints of lord Ram. Kelwa town coasts of a very ancient temple of the Goddess Shitala-Mata. This temple, built in very distant past, underwent a complete renewal and restoration at the hands of a seventhly female ruler Devi Ahilyabai Holkar about three hundred years ago-thereafter, the temple structure had become worn-out and frayed.
Some wise and discerning soul in the Kelwa town, constituted a Repairs and restoration committee and varied out repairs, renewal and restoration of the old structure in 1986. The Restoration committee with the Ex-Revenue Minister Padmashri Bhausahib Vartak as its President, was duly appointed. The Work of restoration began according to the design and lay-out given lay the famous architect of Mumbai, Shri. Prabhakar B. Save. The additional land-worship was performed at the auspicious hands of Padma Shri Bhausahib Vartak and the corner-stone was laid at the auspicious hands of the famous industrialist of Mumbai, of edifice-workshop and the ascending the holy water-pot was duly performed on the first day of Chaitya on April 10th, 1986. Padmashri Bhausahib Vartak Presided over the function and Hon. V.S.Page, ex.-chairman of the Legislative Council, was the guest of honour the Vaidya Pundit Shri. Garge Shastri and his priest colleagues carried out the religious rituals.

Alongwith the renewal and restoration of Shri Shitala Devi Temple, Hanuman Temple, Valekeshwar Temple and Ramkund, the work of the beautification of the surroundings and neighbourhood of these temples has also been wealthy carried out. Opposite the Shitala Devi Temple, there is an irrigated land called Bagalwadi and the Goddess Shitala is reported to have inherited this land security. As times went by the Goddess made a divine appearance before a farmer in his dream. The news spread far and wide among the people of the Gopal- and they forthwith searched out the Goddess. Though they did not know the exact place of her residence, they reached the proper spot and dug out her idol they brought the idol of the Goddess to the township in procession with drums and fun-fare and installed the image quite ceremoniously at the place where it remains to-day.